Terminal Model: A920, A920 Pro
Paper Type: Thermal paper roll, 2 1/4" wide (approx. 1-1/2" diameter).
Recommended Vendor: https://terminaldepot.net/products/pax-a920pro-paper-rolls
---
Changing the receipt printer paper on the Pax A920 and A920 Pro is very easy. Please follow the instructions below. You can use receipt paper purchased from any third-party, paper provider. Make sure the receipt paper is thermal paper and is 2 1/4" wide. The roll can be approximately 50 feet long depending on paper thickness. The paper roll outer diameter is 40mm. The receipt printer can print at 40 lines/sec.
---
Open the paper compartment by turning over the terminal and opening the back cover door.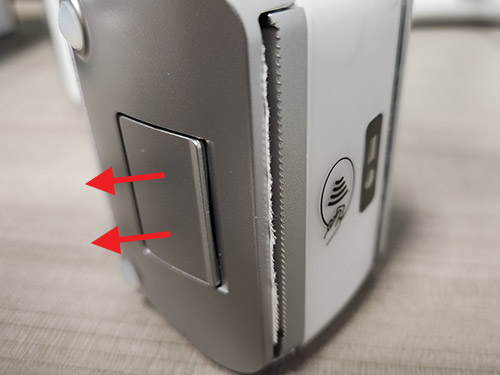 ---
Insert the paper roll into the paper compartment with the paper flap coming from the back and up over the cutting blade.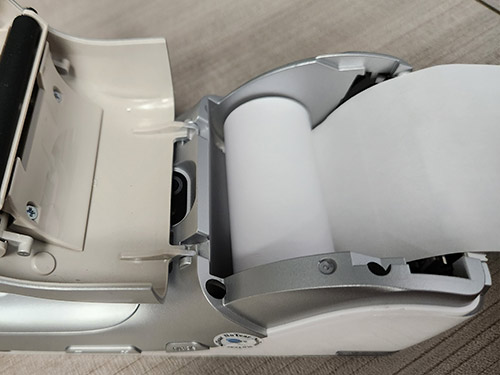 ---
Let the paper loosely lay on top of the cutting blade and then close the paper compartment.
Tear off any extra paper that is sticking out and the receipt printer is now reader to print.
---
To view additional tutorials related to your payment terminal please go to WebsiteExpress.com Knowledgebase > Payment Terminals.
Thank you for using Website Express merchant services for your online or in-store payment processing, please let us know if you need any additional help.