Terminal Models: A80, A920, A920 Pro, A60
IMPORTANT: You must close out the credit card batch at the end of each day.
This will finalize the daily credit card transactions and close the batch and then print out a credit card report for the day. If you processed a credit card transaction during the day then you must close the batch. Close the batch at the end of the day after you are done processing payments.
---
In the FUNC screen tap on the Batch button.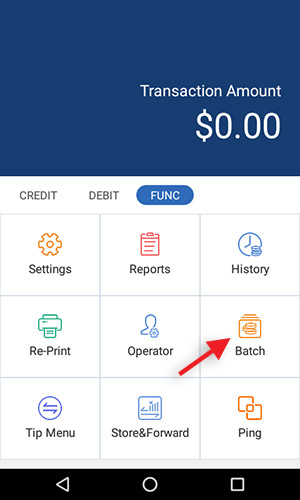 ---
Next, tap on Batch Close and then tap OK. You will then see a confirmation message that the batch is successfully closed. A batch report will now automatically print from the terminal.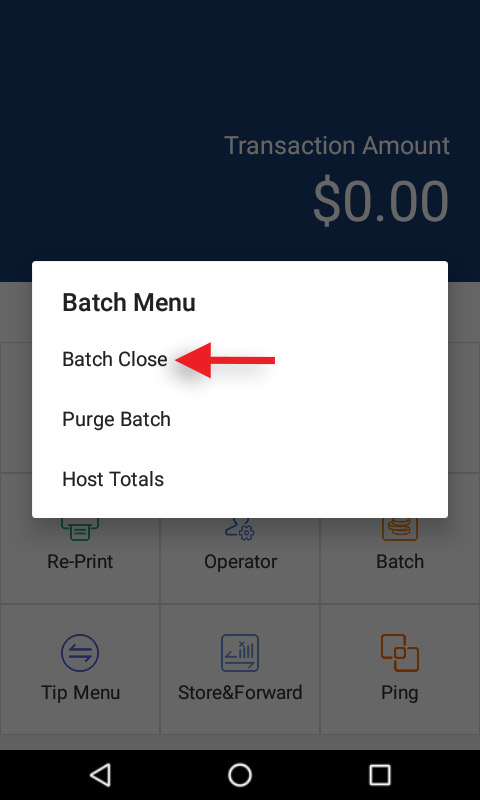 Note: You can view the batch totals and print a report without closing the batch by tapping Host Totals, then Credit/Debit and choose between viewing the batch report for the previous day or for the current day.
---
To view additional tutorials related to your payment terminal please go to WebsiteExpress.com Knowledgebase > Payment Terminals.
Thank you for using Website Express merchant services for your online or in-store payment processing, please let us know if you need any additional help.